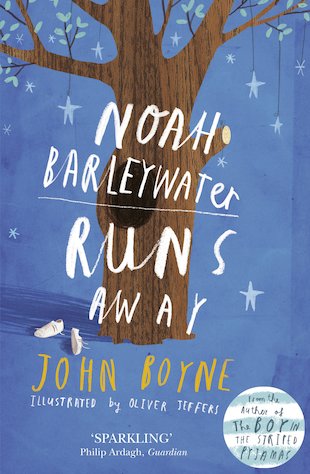 Look inside
Noah Barleywater Runs Away
Noah Barleywater left home in the early morning, before the sun rose, before the dogs woke, before the dew stopped falling on the fields.
Noah is running away from his problems on the day he takes the untrodden path through the forest – or at least, that's what he thinks. But when he stumbles across the most marvellous toyshop and meets its eccentric toymaker, his life takes an unexpected turn. For the toymaker has a great story to tell – one of adventure, wonder, magic and broken promises. As he spins his yarn, Noah travels with him on a journey that will change his life forever…
From the author of The Boy in the Striped Pyjamas comes this magical story about life, destiny and the choices we make.
Who's reading this?
We want to read this book