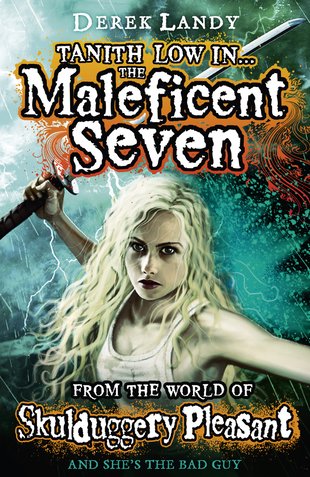 Look inside
Skulduggery Pleasant: Tanith Low in... The Maleficent Seven
Tanith's own novella! Buffy possessed by a demon. Mad, bad, seriously evil and big fun to read about. What's worse than lots of really scary villains? An even scarier one. Tanith Low – once like a sister to Valkyrie – is now the host to a remnant. She's armed, dangerous and on the loose. And she's not alone. She's leading a band of cut-throat villains on a mission to steal the four God-Killer weapons. Think they're on her side? Forget it. They can't be trusted, and Tanith has her own wicked double-crosses to plan. You can't trust a good bad girl. And she's the baddest of all.
#books-from-ireland
#summer-18
#sum-18
#sum-18-ie
Fun Stuff
Activities
Get the lowdown on the wisecracking dead detective.

Cool wallpaper for your PC!

Find out all about Skulduggery Pleasant's heroine.
Who's reading this?