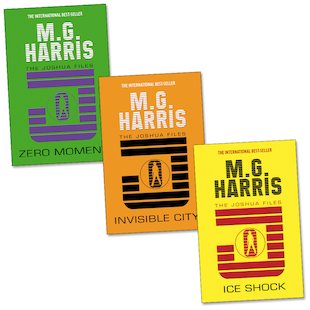 Look inside
The Joshua Files Trio
An ancient civilization is awakening. A mysterious Mayan prophecy is unfolding. One boy – Joshua – holds the key. When his archaeologist father goes missing in Mexico, Josh suspects alien abduction. But when he realises his dad was murdered, Josh is caught in a race to find the legendary 'Ix Codex' – a lost Mayan prophecy which predicts the end of the world. A document so lethally powerful that all who touch it seem to die; yet so precious that many enemies would kill to obtain it. Can Joshua find the codex and take command of the world's destiny before the clock ticks down to zero hour? These blockbusting tales of Mayan secrets, UFOs, government spies and impending apocalypse grip like a vice – and won't let go until the very final word!
Fun Stuff
Activities
Catch up on all the action from Inivisble City and Ice Shock.

Download Invisible City wallpaper for your PC.

Cool Invisible City wallpaper for your PC.
Who's reading this?