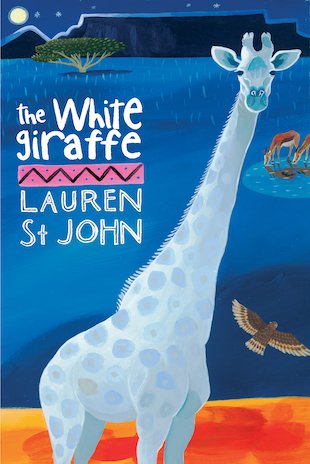 Look inside
The White Giraffe #1: The White Giraffe
For a split second their eyes locked, the small sad girl and the slender young giraffe, then the sky went dark.
Martine is eleven when she goes to live on a South African game reserve. It's a place as cruel as it is beautiful. At first, Martine hates it. How can she be happy? She's lonely and friendless: an orphan, stuck with a grumpy guardian miles from anywhere. But then Martine meets the white giraffe. One night he's there, outside her window: silver in the moonlight, looking straight at her. What does he want? Well: he knows something special about Martine: something she doesn't…
First in a best-loved series full of magic and mystery
Brings Africa's animals and landscapes to dramatic life
Heartfelt message about respecting wildlife and nature
The White Giraffe has won seven children's book awards
"A spellbinding and mesmerizing debut novel." Publishing News
#gr-8to9
#toppacks-reading-collections
#sum-18-ie
Fun Stuff
Activities
Test your knowledge of African animals with this crossword.