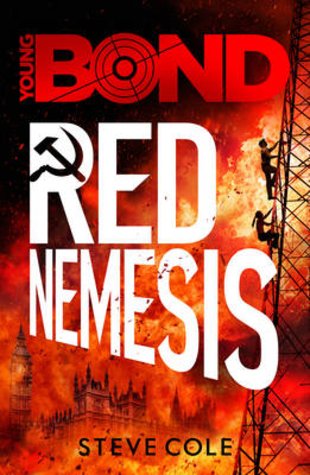 Look inside
Young Bond Series 2: Red Nemesis
The storming finale! 007 hero – or very dead zero? If Bond wants to become a legend, he must stop a very bad dude… James is on home soil when danger comes knocking. He's been sent a package: a message from beyond the grave. Just opening it puts James at the centre of a tangled plot to paint London's streets red with blood. Now James Bond has to 1) stay alive. 2) Save his country. 3) Clear the Bond family name. The stakes couldn't be higher. If James can't win, all his tomorrows are going to die today.
Steve Cole's fouth and final blistering Young Bond mission
Action, intrigue, danger, suspense – no-holds-barred thrills!
Hugely acclaimed series with over five million copies sold
Steve has written several bestselling Doctor Who books
#thrillers-sc17