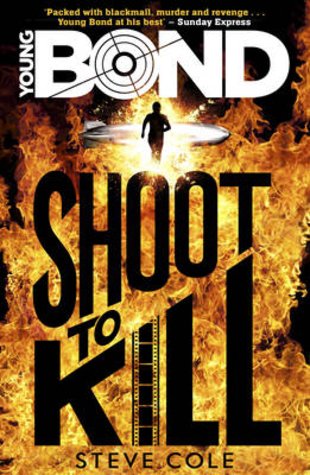 Look inside
Young Bond Series 2 #1: Shoot to Kill
Lights. Camera. Murder. As Steve Cole takes the reins for a brand new Young Bond series, it's a complete scene change for James Bond – in a rather deadly way. The bad news is, he's been expelled from Eton. The good news is – SUMMER, and a trip to Hollywood! But this is no celeb-spotting vacation. James has found a film reel with a gruesome secret; one that someone is ready to kill for. Blackmail. Intrigue. Revenge. The cameras are ready to roll, and the shooting is about to start. Bang bang.
First in a blistering new Young Bond strand by Steve Cole
Action, intrigue, danger, suspense – no-holds-barred thrills!
Hugely acclaimed series with over five million copies sold
Steve has written several bestselling Doctor Who books