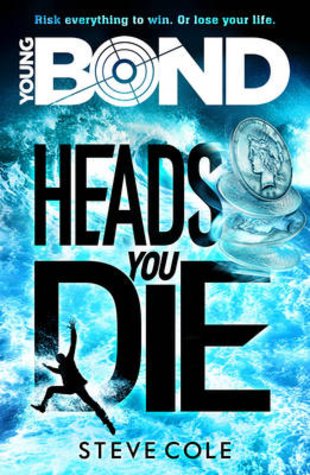 Look inside
Young Bond Series 2 #2: Heads You Die
Too young to spy? Nope. Too young to die? Nope. Too lucky to die? It's 50-50 odds… James Bond is in Cuba on a paradise vacation. Wait – scratch that. James is in Cuba, living in a nightmare. His mission: to stop a villain with a really sick hobby. A guy who's perfected 1000 ways to kill. Eeek. Now it's a breakneck race through Havana, to stop a countdown to mass murder. Think the local cops might lend a hand? Wrong! They're too busy trying to shoot James! Innocent lives (and James's slightly-less-innocent one) hang on a crazy gamble. Heads or tails – live or die. But when you're as tough as James Bond, we reckon you make your own luck.
Steve Cole's second explosive Young Bond adventure
Action, intrigue, danger, suspense – no-holds-barred thrills!
Hugely acclaimed series with over five million copies sold
Steve has written several bestselling Doctor Who books
"The future of Young Bond is in good hands. Full marks to Steve Cole." Bookzone4boys