Toy Story 4
20 May 2019
TO INFINITY AND BEYOND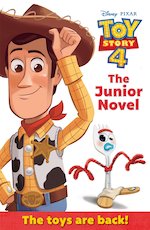 This summer, be there for the epic finale of one of the most beloved stories in movie history!
It just wouldn't be a Toy Story film without Woody and Buzz Lightyear. Thankfully, they'll be back with Jessie the Cowgirl, Bullseye and many of our other favourites alongside a host of hilarious new characters. We meet Forky, the spork, who may have some "issues" with the fact that he's more like Bonnie's craft project than a toy. And Ducky and Bunny, two cheeky carnival prizes that the gang meet on the road.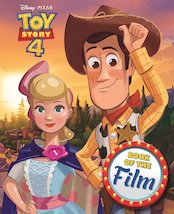 We also see Bo Peep return in Toy Story 4 with a major role! Since leaving Andy and his toys, she chose to live a life of adventure in the outside world. Now, she lives in an antique store and helps lost toys find new homes there. She still has her shepherdess dress and bonnet, but wears them while inside the antique store and uses her dress as a cape when rescuing the lost toys.
So, what are all these new guys doing? Well, the gang are hitting the road. When a new toy called 'Forky' joins Woody and the gang, a road trip alongside old and new friends reveals how big the world can be for a toy. Watch out, world!
Click on the book covers above to see the Toy Story 4 books that we have on offer this summer.