Did you know?
10 Mar 2020
Beatrix Potter
Beatrix Potter is the author of The Tale of Peter Rabbit, have you read it? With over 45 million copies sold it is one of the best-selling books in history!
The new Peter Rabbit film is out in cinemas this year, so it's a great time to learn about the author of the original book.
Did you know?
Beatrix Potter got her first rabbit when she was 19, which she named Benjamin Bouncer.
In 1936, Walt Disney made an offer to make a movie of Peter Rabbit but Beatrix refused.
Her home by Lake Windermere had loads of animals in it! Potter kept a whole host of pets in her schoolroom at home – rabbits, hedgehogs, frogs, and mice.
As a way to earn money, Beatrix and her brother would print Christmas cards of their own design. They would often be paintings of mice and rabbits! Which animals would you paint?
Do you have a favourite Beatrix Potter book?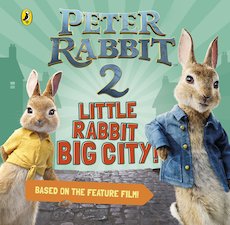 P.S. Peter Rabbit did eventually get made into a film. Peter Rabbit 2 is set to come out later this year!
---